奶酪和葡萄酒是奥地利知名的特色美食。因此,ADVANTAGE AUSTRIA于2015年12月10日在北京凯宾斯基饭店举办了一场奥地利奶酪品鉴活动。60多位业界同行借此独特的机会体验了不同种类的奥地利奶酪,作为佐食同时品尝了的一流的奥地利葡萄美酒。现场有专业的奶酪品鉴师引导大家如何尝试奥地利奶酪。
Cheese and wine are among Austria's most well-known specialities. Thus, ADVANTAGE AUSTRIA organized an Austria Showcase Cheese Tasting event, which was held on December 10, 2015 at the exclusive Kempinski Hotel Lufthansa Center in Beijing. There, more than 60 industry peers had the unique chance to taste all different sorts of Austrian cheese, while enjoying first-class Austrian wines, which were served as an accompaniment. A professional sommelier guided all participants through the cheese tasting.
近几年,不断提升的购买力和对健康生活方式的认知,激发了中国中产阶层对安全和优质食品的潜在需求。使奥地利的食品饮料的进入具备了完美的先决条件。奥地利食品坚持遵循严格的安全规定,同时能够满足高品质的要求。
The rising purchasing power of China's middle class and a higher-than-ever awareness for a healthy lifestyle have sparked demand for safe and high-quality food in recent years. This is a perfect precondition for Austria's food and beverage industry, whose products continuously comply with tight safety regulations while simultaneously meeting high-quality demands.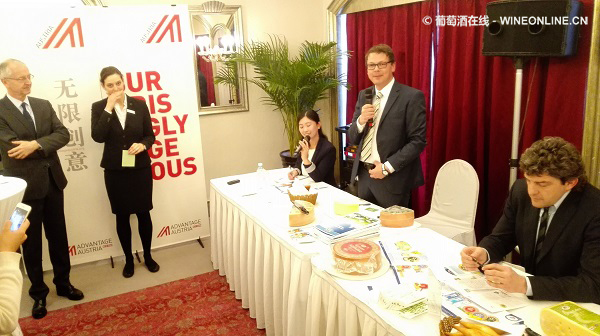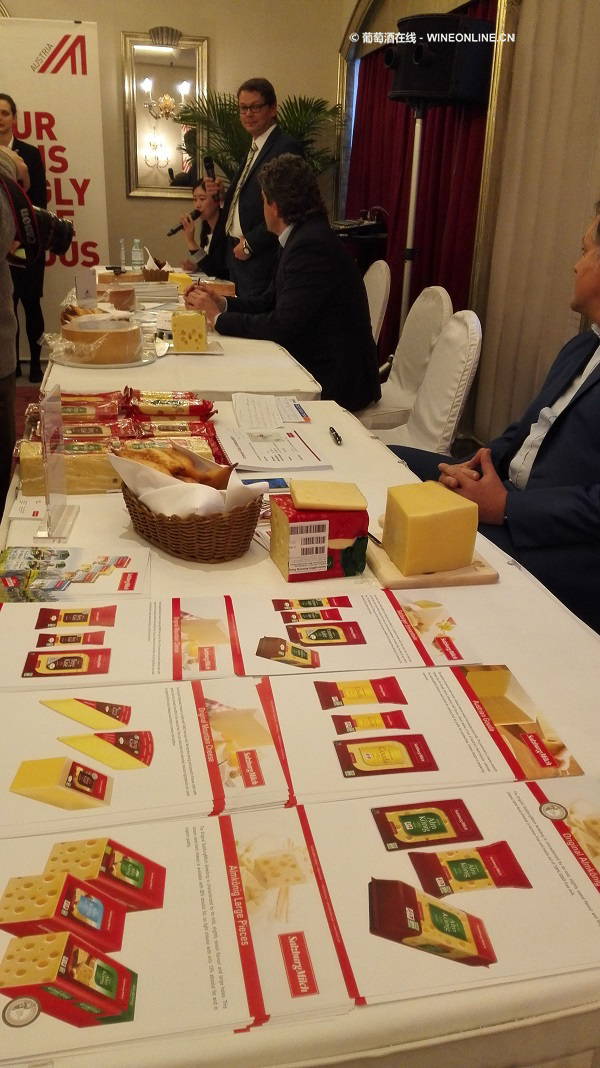 奥地利食品和饮料在世界上享有美誉,这次奶酪品鉴活动获得来宾们的高度称赞。奥地利驻华使馆商务参赞郭励之博士在讲话中指出,"奥地利食品犹如新的莫扎特,都是拥有积极广泛影响力的奥地利公众形象"。奥地利驻华大使艾琳娜博士也同时强调,严格的环保标准不仅体现在奥地利优美的自然环境,而且在其高质量的食品产品中。
The Austria Showcase Cheese Tasting received high acclaim from all participants and further fostered the high esteem, which Austrian food and beverages are already enjoying worldwide. During the event, Dr. Martin Glatz, Head of ADVANTAGE AUSTRIA Beijing and Commercial Counsellor at the Austrian Embassy Beijing, noted that "Austrian food products are the new Mozart, as both have had a huge positive impact on the public image of Austria". Also, Dr. Irene Giner-Reichl, Austrian Ambassador to China, emphasized the strict environmental standards in Austria, which is reflected not only in the country's picturesque nature but also in the high quality of its food products.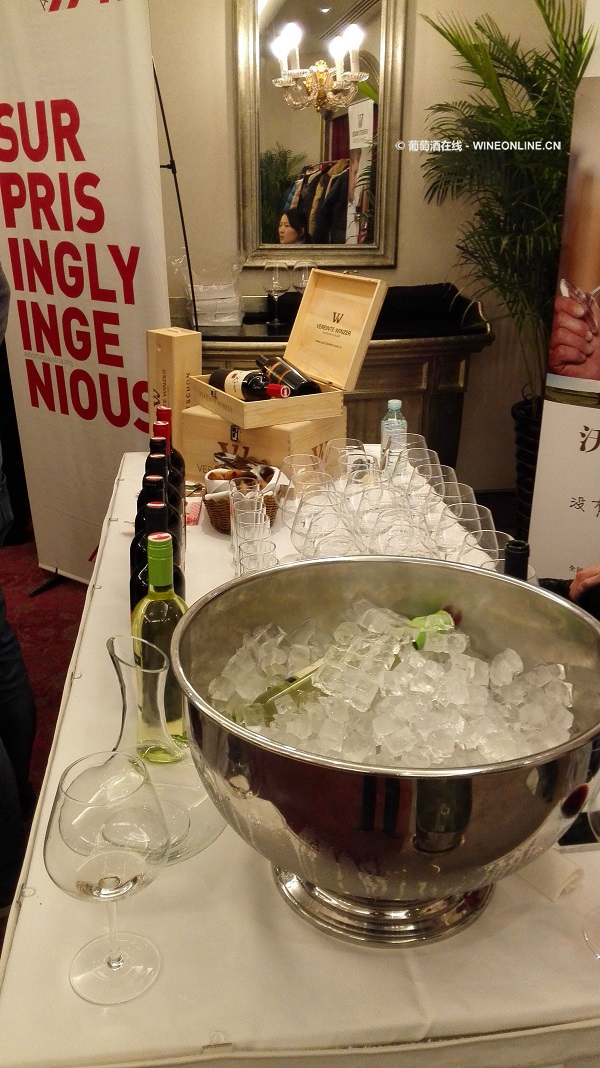 活动由ADVANTAGE AUSTRIA和奥地利农林、环境和水部共同举办。奥地利展示活动是常规的系列推广活动,旨在向专业领域的人士介绍并推广奥地利的商业企业。
The event was jointly organized by ADVANTAGE AUSTRIA and the Austrian Federal Ministry of Agriculture, Forestry, Environment and Water Management. Austria Showcase is a regular event series, which aims at introducing and promoting various Austrian business fields to a carefully selected professional audience.