王智慧 | 葡萄酒在线
这个6月万欧兰俱乐部可说是非常欢乐:上下两期阿根廷品酒会,包括陆江老师的阿根廷概况讲座、趣味拍卖以及重头戏36款阿根廷葡萄酒的盲品打分. 其中我们第一期 (6月14日) 的主题是阿根廷主力产区门多萨 (产量占全国产量的70%) 的品鉴, 共17款酒. 第二期(6月22日)则旨在感受阿根廷的地域多样性和品种多样性, 共19款酒, 品种包括白葡萄Torrontes,红葡萄黑皮诺(Pinot Noir),名厂顶级马尔贝克(Malbec),波尔多调配,赤霞珠(Cabernet Sauvignon)和西拉(Syrah)等。
The whole June Wineonline club is immersed in a joyful atmosphere with two Argentina tastings. The whole precedure included Lu Jiang's Argentina Wine Lecture, entertained auction and 36 wines blind tasting. In the first tasting on 14th June we focused on Mendoza region(which takes a 70% of the whole national output)and tasted 17 bottles。In the second round (22nd, June)we were trying to feel and learn the diversity of Argentina regions and virieties。We tasted 19 selected bottles in all  including Torrontes,Pinot Noir,Malbec,Bordeaux Blend,100% Cabernet Sauvignon,Syrah and so on。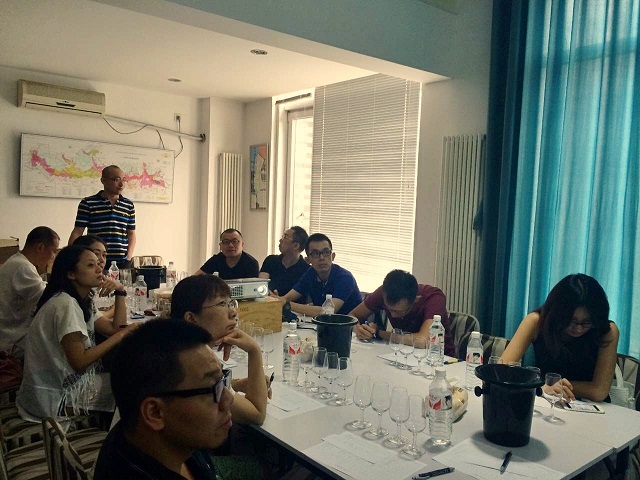 这36款都是在中国市场上能够找到,具有代表性的中高端水准的葡萄酒。我们在惊讶阿根廷实力不俗,风格多样的同时,也以不受干扰的盲品形式给出了自己心目中合适的分数。 我们的会员虽非专家,但都是有一定理论基础的葡萄酒爱好者以及一些从业者,相信这是一份能够真正代表大众审美的打分结果。
The 36 models mentioned above are representatives of Argentina middle-to-high-end wines and can be all found on the Chinese market. Surprised by their strong performance and diverse styles, meanwhile we managed to score the product appropriately by blind tasting. Our members, though not experts, are wine lovers and practitioners with theoretical basis of wine knowledge. We believe this scoring would be a true representative of the public aesthetic.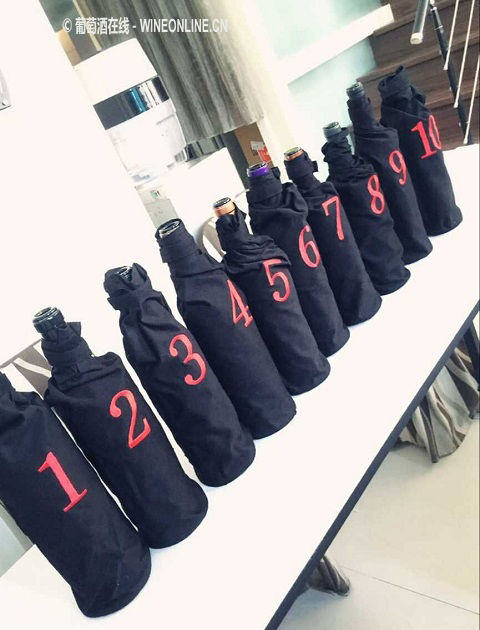 除个别氧化外,这组阿根廷的酒整体品质可说非常不错, 平均得分都在86以上,作出取舍也十分艰难。我们的统计方式是将陆江老师的打分和俱乐部会员的投票相结合,最终统计出五款平均得分在90以上的第一梯队。具体如下, 排名不分先后:
Except one bottle oxidized,the whole Argentina wine group behaves impressively with an average score above 86. It's hard for you to point a favorite one. We balanced the scores given by Lu Jiang and our members, and finally calculated out our top five with above-90-scores. They are listed as following with a random order:
Trivento Eolo Malbec 2008
陆江的品鉴记录:甜香料,雪茄盒,黑巧克力,重酒体,单宁成熟细腻,结构完整,酸度中强,回味长。
Tasting notes: Spicy, cigar case, dark chocolate, full body, ripe and re-fined tannis,complete structure,Medium plus acidity,long length。
关于Trivento酒庄:
在中国的官方名称是"风之语酒庄",始建于1996年。Trivento的释义是三股风,它们的名字是Polar、 Zonda 和Sudestada,共同吹过门多萨阳光普照的、干旱贫瘠的土地。Trivento目前拥有八个精选葡萄园,都位于门多萨地区最好的葡萄种植区。它是全球知名度较高的阿根廷葡萄酒品牌之一。
The history of Trivento begins in 1996. TRIVENTO means three winds: The Polar, Zonda and Sudestada winds blow across the sunny and arid land of Mendoza. The collection of terroirs includes eight vineyards located in the main winegrowing areas of Mendoza。 It has become the most diversely distributed Argentine wine brand in the world。
1884 president's blend 2009
陆江的品鉴记录:湿枯树叶,煮甜菜,皮革,甜香料,咖啡豆,重酒体,饱满柔滑,酸度中强,单宁强,收敛,结构完整,回味长。
Tasting Notes:wet and dead leaves,boiled beet,leather,spicy,coffee,high body,full and smooth,medium plus acidity,high tannin, astringent,complete structure,long length。
关于嘎贡酒庄
门多萨从未间断的经营着的最古老的酒庄之一,成立于1884年,酒庄名称即为创始人的名字。1993年Nicolas Catena收购了酒庄并将其打造成阿根廷的顶尖酒商之一。酒庄同名马尔贝克深受庇隆总统与其夫人的喜爱,并且频繁地把它用来宴请各国来访贵宾,更被赐名为"总统之选"。
Bodegas Escorihuela Gascon is one of the oldest continually running winery, established in 1884 by Don Miguel Escorihuela Gascón. In 1993 Nicolas Catena bought the company and began to make it one of the leading wineries in Argentina. A Malbec who has the same name as the winery is one of the favorites of President Kirchner and his wife. They frequently use it to treat visiting dignitaries and name it "President' blend ".
Gauchezco plata gran reserva malbec 2010
陆江的品鉴记录:黑巧克力,雪茄,黑莓,香料,完整庞大,单宁强劲细腻,酸度强,平衡,回味长。
Tasting Note: Dark Chocolate, Cigar, blackberry, spicy, complete structure, strong but elegant tannin, balanced, long length.
关于Gauchezco 酒庄
Gauchezco 成立于1881年,主要集中在Maipu、门多萨的Uco Valley和Cafayate地区, 矢志酿造最能诠释门多萨风土的葡萄酒。目前由Anesi家族所有。
Gauchezco founed its legendary vineyard in 1881 and focused in the principle regions of Argentina: Maipuand the Uco Valley in Mendoza Povince & Cafayate in Salta Province,with the aim to reach the highest expression of the terroir of Mendoza。It is owned by Anesi family。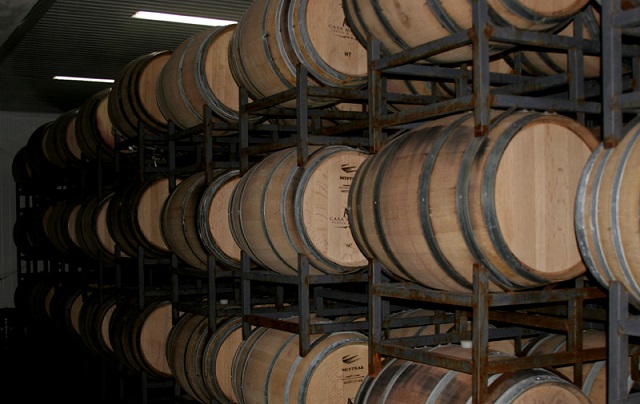 Alzamora malbec 2011
陆江的品鉴记录:甜香料,咖啡豆,雪茄盒,重酒体,集中,平滑,单宁强,成熟细致完整,酸度中强,回味长。
Tasting Note:spicy, coffee, cigar, high body, concentrated, smooth, high tannin, ripe and fine tannin, medium plus acidity, long length.
关于卡萨蒙特酒庄
位于阿根廷的圣胡安(San Juan)河流沿岸,海平面700米以上。是一家始建于1992年的年轻酒庄,拥有160公顷葡萄园。 一直由西班牙移民来的蒙特家族负责经营管理。酒庄将圣胡安那种当代人很少见的酿酒热情中的传统和高贵艺术性的结合在一起。
Casa Montes lies on the banks of the San Juan River, 700 meters above sea level。It's a young winery dated back to 1992 with 160 hectares of vineyards。Don Fransisco Montes,an immigrant from Andalucia, Spain,founded it and keep running it till now。Casa Montes Winery-Vineyards artfully blends the nobility and tradition of a San Juan who produce wines with a passion rarely seen today.
Finca piedras andinas malbec 2011
陆江的品鉴记录:黑巧克力,雪茄盒,香料,黑莓,咖啡豆,重酒体,单宁强,收敛有力,结构庞大,集中,酸度中等,平滑,回味长,果酱,烟熏余味。
Tasting Notes:dark chocolate, cigar, spicy, blackberry, coffee, high body, high tannin, astringent and powerful, a huge structure, concetrated, medium plus acidity, smooth, long length, jammy, with smoked finish.
关于Finca piedras andinas酒庄
在巍峨的科顿德普拉塔山脉包围下,壮丽的安第斯山脉提供了极佳的气候和适合种植葡萄的气候温度。酒庄位于门多萨省的中西部,肥沃的山谷里,深谷、高山、河流、湖泊、加上果园和葡萄园, 形成了一幅最美的风景画。
The is surrounded by the peaks of Cordón del Plata and escorted by the magnificent Andean mountain range, which offers an exceptional climate and provides the right wide temperature range, which helps in the growth of vines. It is located in the southwest of Mendoza。A picturesque and fertile valley that captivates and dazzles with its natural charms such as valleys, mountains, streams, lakes, fruit orchards and vineyards。